Upcoming Events
We are proud to be a part of your community. Below is a list of events, activities, and seminars that we are involved in.
April 2020 Events
Easter Sunrise Service - CANCELLED
Apr 12, 2020 06:30 AM
Following the recommended guideline from the Governor of Oregon, River View has made the decision to cancel the Easter Sunrise Service this year. In caring for the safety and health of the community, we feel this is the right decision. We apologize for the inconvenience and do realize that this has become a tradition for many of the families we serve.
May 2020 Events
Annual Membership Meeting
May 4, 2020 04:00 PM
River View Cemetery Association of Portland - Annual Membership Meeting
River View Cemetery Adams Chapel
0300 SW Taylors Ferry Road, Portland
Information: 503.246.4251
December 2020 Events
Holiday Memorial Service
Dec 12, 2020 01:00 PM
Our Holiday Memorial Service is dedicated to families who have encountered the loss of a loved one. We invite all families to join us at this special service for a time of reflection and a special time to honor and cherish those they love. It is also an opportunity to mingle with others who have also encountered a loss, and understand. We realize the holidays can be a difficult time; our goal is to give each visitor a special time and place where they can find comfort and support. The service also includes uplifiting music and refreshments.
Memorial Tree - River View also has free tree ornaments available for placement on our memorial tree. We encourage you to decorate one and use it to eulogize or commemorate a loved one. Your completed memorial ornament may be placed on our holiday tree or taken home to keep as a cherished keep sake from River View Cemetery.
Our service is open to everyone!
River View Cemetery
Adams Chapel
0300 SW Taylors Ferry Rd., Portland
Information: 503.246.4251
Fax: 503.246.9653
National Children's Memorial Day Candlelighting Service
Dec 13, 2020 07:00 PM
Each year, River View Cemetery joins sites all around the globe that participate in the National Children's Memorial Day event. Everyone, in every time zone around the world is invited to light a candle in honor of children who have died. To commemorate this special day, we will have our service in Adams Chapel at River View Cemetery. If you have a picture of your child of any age that has passed and would like to share with us for a slideshow presentation, please contact Jessica Repp at 503.246.4251 If you have previously provided a picture, we have kept it and it will be in the presentation this year and years going forward.
River View Cemetery
Adams Chapel
0300 SW Taylors Ferry Rd., Portland
Information: 503.246.4251
Fax: 503.246.9653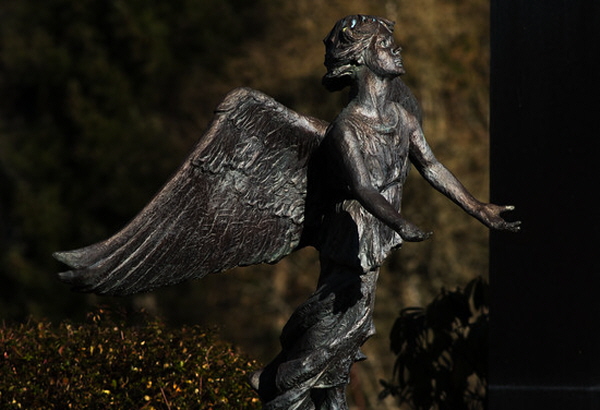 Group Presentations
River View personnel are available to give group presentations to your civic, service, religious, or social group - FREE. We have various presentations from informing the public about River View and its history, to answering your questions on the topic of pre-planning your funeral and cemetery arrangements. Call for more information.
Cemetery Walking Tours
River View Cemetery also offers self-guided cemetery walking tours. Relive some of Portland's and Oregon's past by leisurely strolling, at your own pace, through River View Cemetery's majestic arboretum grounds. Our self-guided tours are set up for short tours, approximate time to complete each is around 20-30 minutes and outlines 10-15 notable sites. Partake in the adventure of locating such celebrities and notables as Virgil Earp, Portland founders and mayors, Oregon governors and statesmen and war veterans. The serene and peaceful setting has visitors encountering trees well over 100 year old, a charming inner cemetery road system and one picturesque scene after another. If you're wanting to know who many of Portland's main streets and landmarks are named after, a stroll through River View Cemetery will provide the answer - names like Terwilliger, Mulhulland, Pittock, Ladd, Corbett, Failing, Benson and Weinhard are just a few.
Simply stop by our office and ask for a free "walking tour". Please allow 30 minutes to complete each self-guided tour. Our terrain is hilly in some places, so please wear comfortable and practical walking shoes.