Upcoming Events
We are proud to be a part of your community. Below is a list of events, activities, and seminars that we are involved in.
November 2020 Events
December 2020 Events
National Children's Memorial Day Candlelighting Service
Dec 1, 2020 12:00 AM
National Children's Memorial Day
Due to COVID-19, River View Cemetery Funeral Home we filmed this year's Angel of Hope candle lighting service. We hope you enjoy this virtual version and wish you the best this holiday season.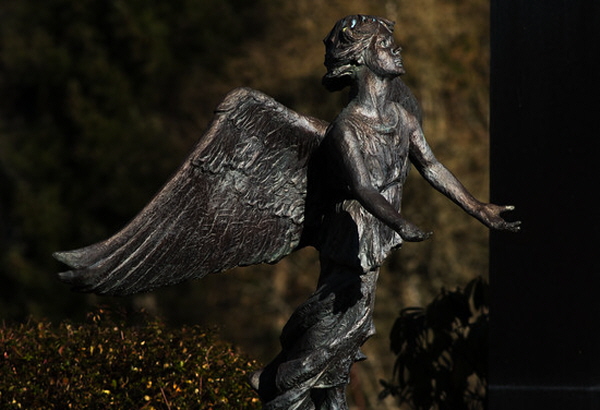 April 2021 Events
Easter Sunrise Service
Apr 4, 2021 06:30 AM
We invite you, your family & friends to attend a very special outdoor Easter Sunrise Service held high above the Metro area atop the majestic West Hills.
Join us for a brief service of music and an inspirational non-denominational message.
Dress warmly, as the early spring weather can be chilly at this early hour.
Employees will be at all entrances to assist in directing you to the service location.
May 2021 Events
Annual Membership Meeting
May 3, 2021 04:00 PM
River View Cemetery Association of Portland - Annual Membership Meeting

River View Cemetery Adams Chapel
0300 SW Taylors Ferry Road, Portland
Information: 503.246.4251
Group Presentations
River View personnel are available to give group presentations to your civic, service, religious, or social group - FREE. We have various presentations from informing the public about River View and its history, to answering your questions on the topic of pre-planning your funeral and cemetery arrangements. Call for more information.
Cemetery Walking Tours
River View Cemetery also offers self-guided cemetery walking tours. Relive some of Portland's and Oregon's past by leisurely strolling, at your own pace, through River View Cemetery's majestic arboretum grounds. Our self-guided tours are set up for short tours, approximate time to complete each is around 20-30 minutes and outlines 10-15 notable sites. Partake in the adventure of locating such celebrities and notables as Virgil Earp, Portland founders and mayors, Oregon governors and statesmen and war veterans. The serene and peaceful setting has visitors encountering trees well over 100 year old, a charming inner cemetery road system and one picturesque scene after another. If you're wanting to know who many of Portland's main streets and landmarks are named after, a stroll through River View Cemetery will provide the answer - names like Terwilliger, Mulhulland, Pittock, Ladd, Corbett, Failing, Benson and Weinhard are just a few.
Simply stop by our office and ask for a free "walking tour". Please allow 30 minutes to complete each self-guided tour. Our terrain is hilly in some places, so please wear comfortable and practical walking shoes.